I like to read at least a couple of education-related texts a year and have read some really great (and some not-so-great) ones in the last couple of years. Here's a summary and review of some of the best.
Mindset by Carol Dweck
If you're in education and you haven't heard of Carol Dweck then you've been living under a seriously large rock because it's everywhere, and everyone is talking about growth and fixed mindsets. This book is a great explanation of why mindset is important and how you can change yours. It made me really think about how my mindset has changed over the years and how I still have room to improve. In terms of teaching applications, it discusses how the language people use affects the children in their lives and how children respond. It's fascinating and very practical and has made me rethink the language I use. I'm going to really try to avoid referring to any child as having gifts or talents because really, when it comes down to it, these things count for nothing if a person doesn't know how to work hard.
2. Intentional Talk – Elham Kazemi and Allison Hintz
I can't even remember why I bought this but it turned out to be a very practical and straightforward book that gave good idea on how to lead mathematical conversations. Lots of examples help to show why it's important to let children speak and discuss ideas between themselves and test theories rather than just being told the answer. I'd really recommend it to anyone looking to up their maths teaching game. A quick and interesting read.
3. The Write Genre –  Lori Jamison Rog and Paul Kropp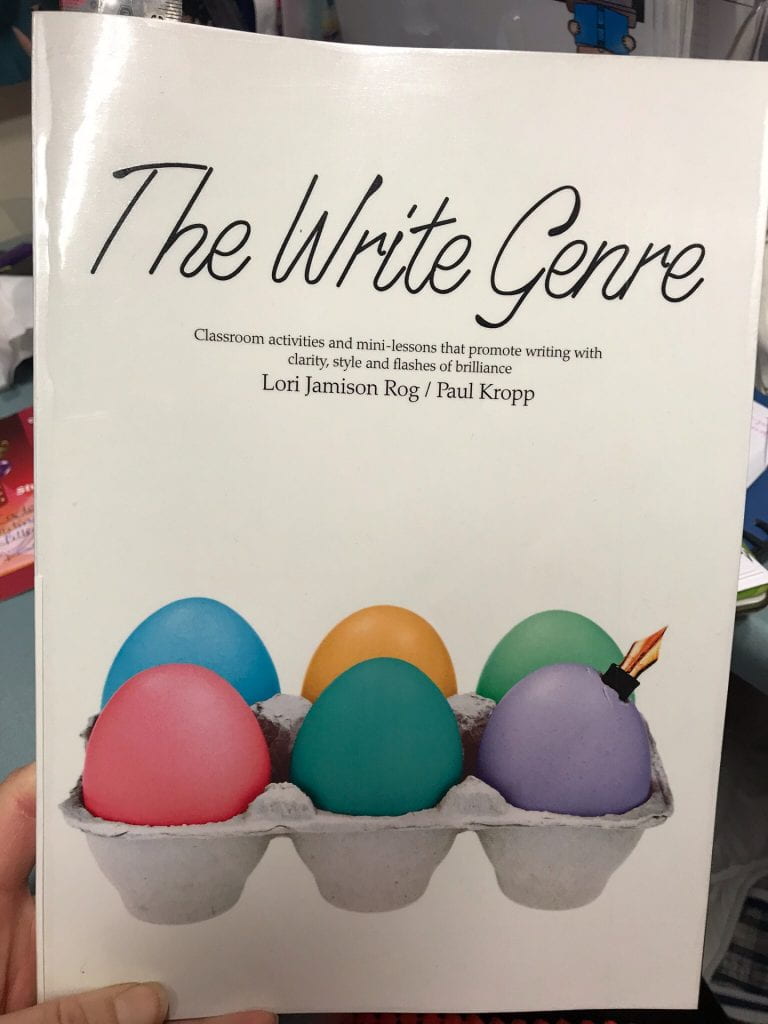 This book was lent to me by my school and it's really good. It goes through methods and processes of teaching different writing genres. I'm a 1/2 teacher and this book is really aimed at strategies that would work best for years 3 to 6 but there were definitely techniques and tips for younger year levels, or things that could be simplified or adapted. The book also contains a range of photocopy masters to help students plan their writing or collect their thoughts. Another book that is very easy to get through with a lot of ideas that can quickly be implemented in the classroom.